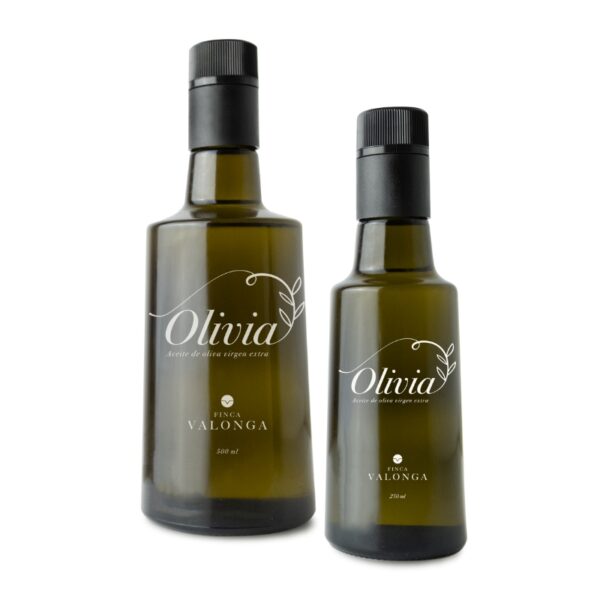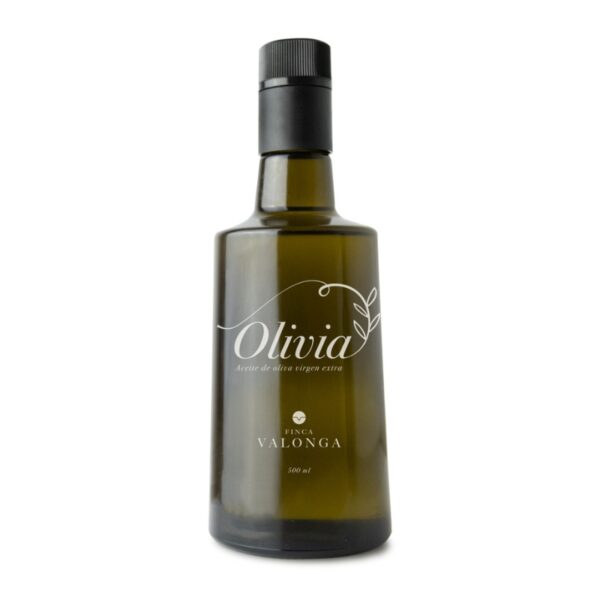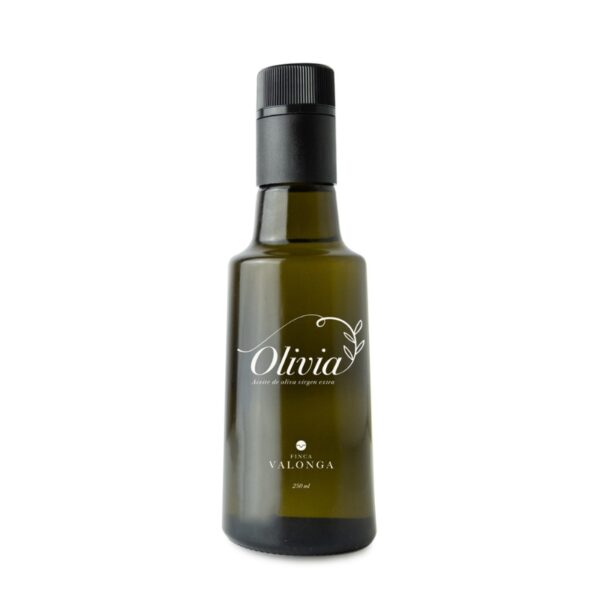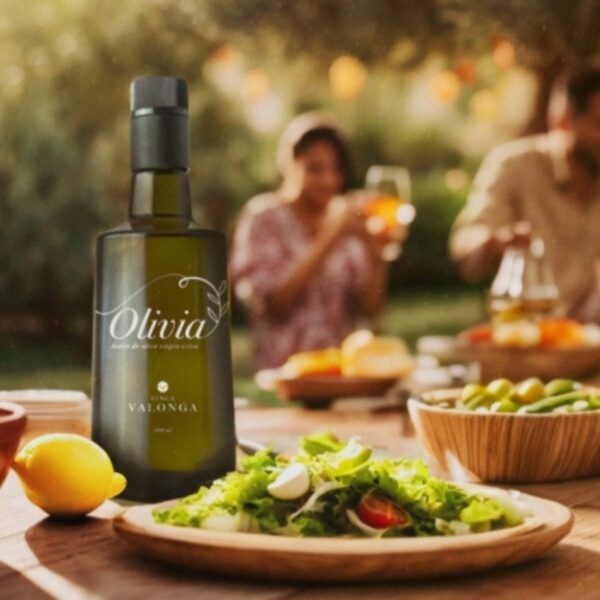 Glass bottle of Extra Virgin Olive Oil
100% Arbequina.
Oil made through environmentally friendly cultivation and collected in the last days of October and the beginning of November.
It has an intense aroma and flavor with hints of almond, grass and tomato.
Ideal to accompany green salads, toasted bread and all types of vegetables.
Glass bottle of Extra Virgin Olive Oil
2022-23 Harvest
Our Virgin Olive Oil, grown in an environmentally friendly way, makes this product a special touch to our salads, vegetables and all types of stews.
Tasting note
A fresh and delicate oil, intensely fruity with notes of tomato, grass, almond… a spicy touch of medium intensity.
Ideal to accompany toast, bread with tomato, vegetables, pasta…
Data sheet
Quality: Extra Virgin Olive Oil
Variety: Arbequina
Packaging: Dark glass bottle.
Origin: Finca Valonga, Belver de Cinca (Huesca)
Extraction method: Cold extraction using only mechanical means
Acidity: 0.1 Ac. Oleic
Nutritional information per 100 ml: Energy 3700 KJ / 900 Kcal / Fat 100 g of which saturated 13 g / Carbohydrates 0 g of which sugars 0 g / Protein 0 g / salt 0 g