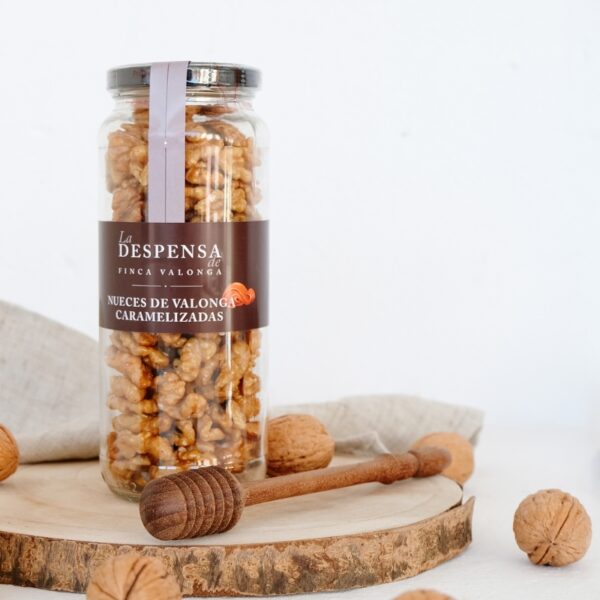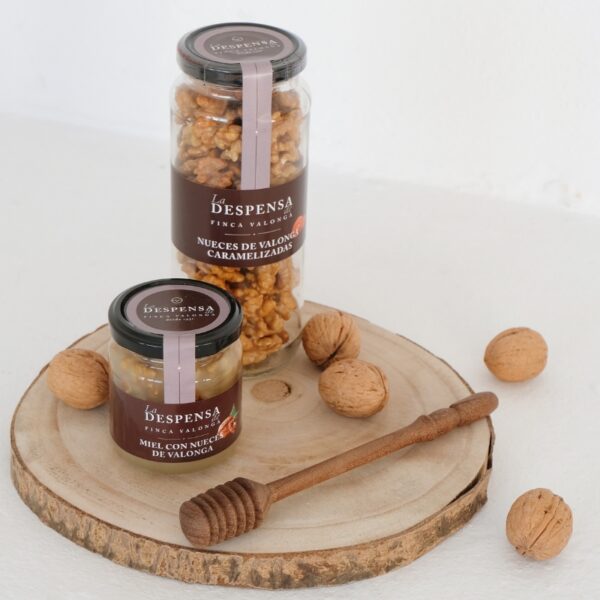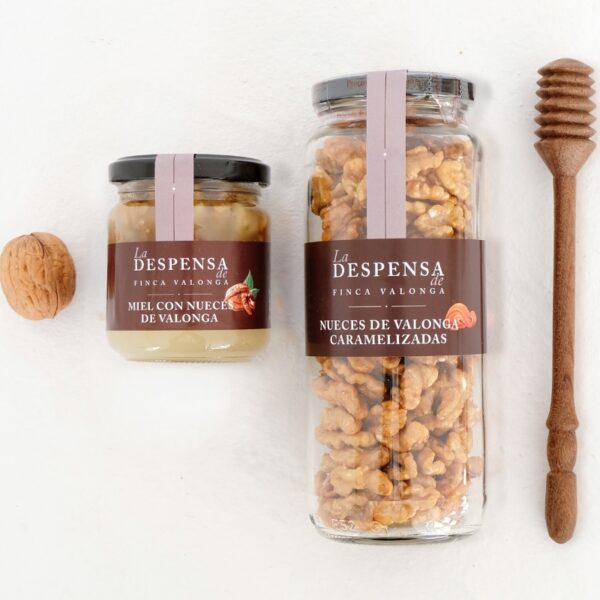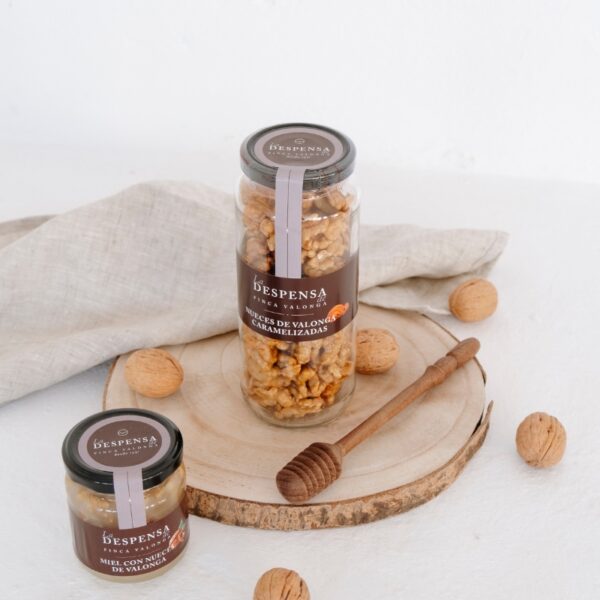 Caramelized nut
ORIGIN: Finca Valonga. Huesca
COMPOSITION: walnut grain (peeled) and honey
PACKAGING: glass jar of 100g/unit in cardboard boxes containing 12 glass jars of 100g each.
More information about caramelized nuts
Ingredients
Composed of 95% Valonga Nut, 4.3% caramel (sugar, water and glucose syrup) and honey.
May contain traces of sesame and peanut.
Tasting note
Golden, subtle smell, small touch of soft and fine sweetness.
Ideal to accompany desserts, ice creams, give a special touch to your salads and cheeses…
Ideal to give the finishing touch to your ice creams, cottage cheese, desserts in general and also to accompany cheese boards.
Conservation
It is recommended to store in a cool, dry place to maintain its freshness and flavor.