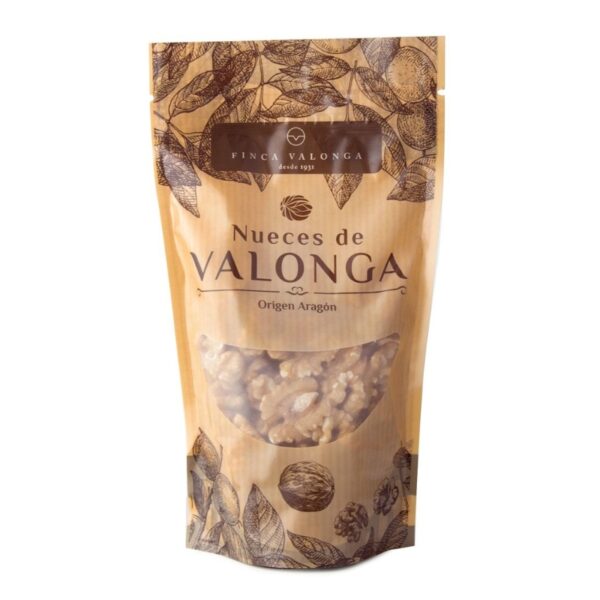 Bag of Shelled Walnuts 150grs
Kernel walnut (peeled)
ORIGIN: Finca Valonga. Huesca
HARVEST: October 2023
FORMAT: walnut kernel (shelled) BUTTERFLY (halves)
PACKAGING: Zip bag 150 grs
CAMPAIGN: 2023-24, freshly harvested nuts, maintaining the quality that characterizes us.
More information about the shelled nut (butterfly)
Properties of walnuts
Antioxidants: They are energetic and rich in proteins, vitamins, minerals and fiber.
They reduce cholesterol due to their content in unsaturated fats and linoleic acid.
Anti-fatigue and anti-stress: thanks to vitamin B6
Suggestions and ideas
Prepare delicious salads with them.
Introduce them into your sauces to accompany meats or fish.
Delicious with a cheese board.
Prepare biscuits and cakes.
Unbeatable with cottage cheese.